Our Story Begins

Our story began 5 years ago when I met my beautiful wife-to-be, Geraldine. She grew up in Canada; however, she is of Spanish descent. Since her parents made it a point to speak to their kids in Spanish at home and make them reply in the language, she is fluent in Spanish.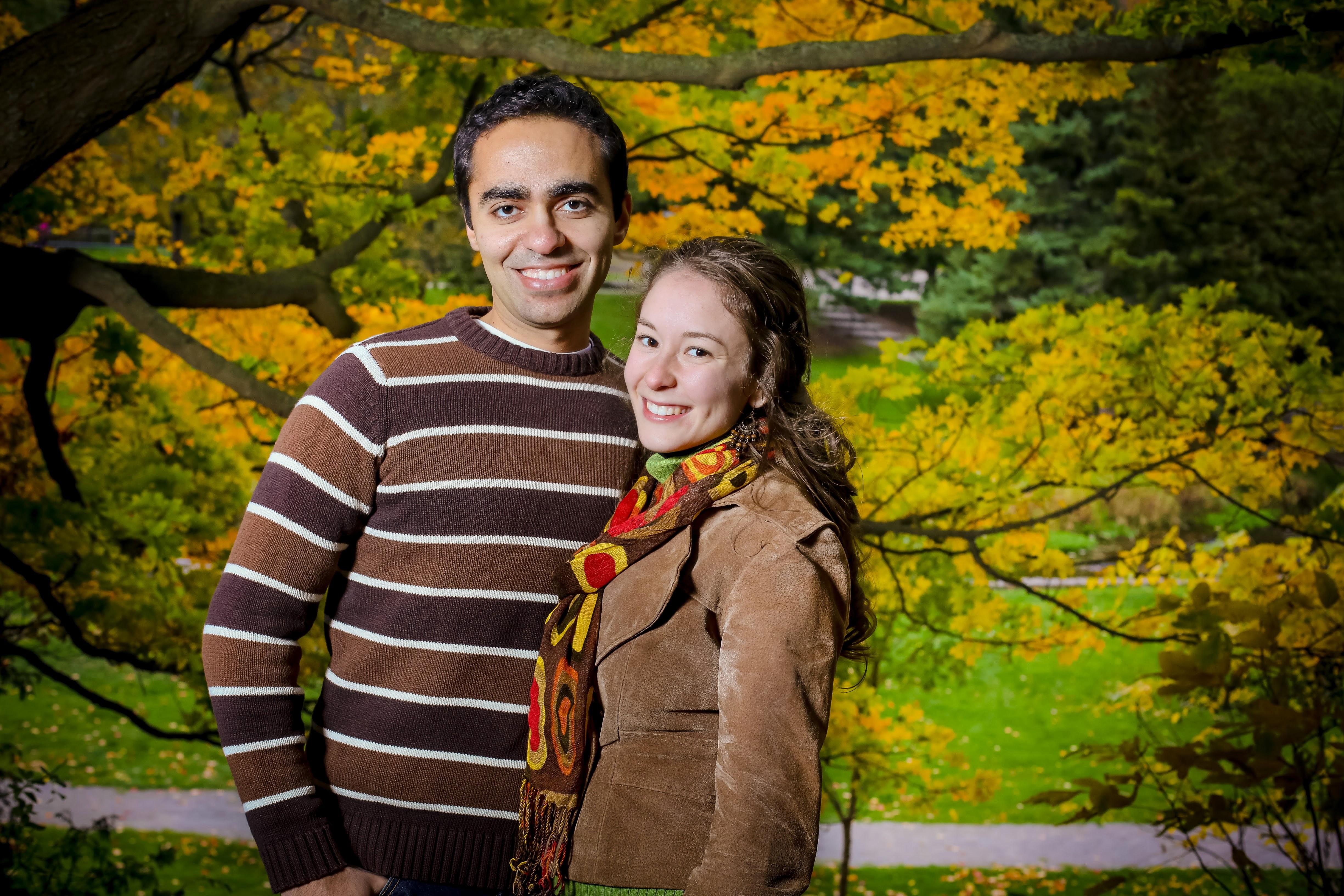 In order to impress Geraldine's family, I quickly started to search for Spanish language learning material. It was pretty easy to find good material to help me learn (anything from websites to smartphone apps to online classes). Once I started learning, I began to drop some basic Spanish greetings and other simple words in front of Geraldine and her family. They were definitely impressed, as well as kind and supportive, which encouraged me to continue to learn.
The material that I used to learn was great; nevertheless, I found that I learned the most by listening to the conversations she had with her family (immersing myself in the language).
The Dilemma
Geraldine loved languages (hence her fluency in Spanish, English and French) and when she was engaged to be married to this Egyptian guy (me), she also wanted to learn Arabic. So naturally, she started to look for ways to learn Arabic, but ran into several roadblocks.
Many Dialects
She quickly learned that there are many dialects spoken in the Arab world. Of course, she wanted to communicate with my family so she started searching for Egyptian Arabic.
Spoken vs. Written?
Geraldine then quickly found out that Egyptians didn't speak the language the same way they wrote it. In fact, all over the Arab world, the written language is Modern Standard Arabic (MSA), but the spoken language can be different from country to country.
Old-School Material
With all the previous findings in mind, Geraldine set out to search for courses that could teach the Egyptian Arabic dialect. She thought, "Well maybe I can start to learn to speak and understand Egyptians and then later learn to read and write in Arabic".
To her surprise, she couldn't find decent and affordable material that gave her what she was looking for. Most of the material out there used old-school methods of delivering language learning content.
The Solution?
Geraldine was pretty frustrated at this point and asked me to help. So, I promised her to put together a course to help her learn. That was 5 years ago! Fast forward to today, I finally decided to do it (with her help)!
Geraldine and I didn't want to create a traditional language learning course. We wanted to build something exciting. After some research, we found that Educational Entertainment is a great way to learn. So we started working on a Web TV series that teaches the language in a sequence of entertaining episodes that is as close as possible to an immersion experience. Stay tuned! Coming soon!
Yours truly,
Sameh Gabrail
Does any part of our story resonate with you? If so, then come join us on this learning adventure!
If you have questions Check out our FAQ page for more details or get in contact with us.